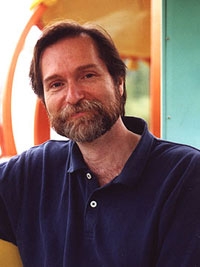 Tony Abbott is the author of the internationally popular Secrets of Droon fantasy series. His most popular work is the book series The Secrets of Droon, which includes over 30 books. He has sold over 8 million copies of his books and they have been translated into several other languages, including Italian, Spanish, Korean, French, Japanese, Polish, Turkish, and Russian.
Abbott was born in Cleveland, Ohio in 1952. His father, also a writer, kept many books around his house during his childhood, and this became Abbott's first source of literature. When he was eight years old, his family moved to Connecticut where he went through elementary school and high school.
Abbot studied at the University of Connecticut. After unsuccessfully studying both music and psychology, he decided to study English, and graduated from the University of Connecticut with a bachelor's degree in English literature.
Abbott currently lives in Trumbull, Connecticut with his wife, two daughters, and dog Comet.
External links
Edit